Error 404 : Missing Page Alert!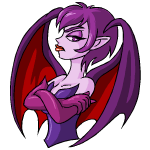 *CACKLE* Those Neopets goons cant get anything right!
Oops! This page doesn't exist. This is most probably due to an outdated, or misspelt link on the neopetsclassic.com site. We have registered this broken link in our database and will fix it as soon as possible. Thanks for inadvertently pointing it out to us :)
Click the image below to return to Neopets Classic...


( Click Here )