NeoPetsClassic.Com is the greatest Virtual Pet Site on the Internet. With your help, we intend to build a community of virtual pet owners, and offer cool things such as chat, games, auctions, shops, greetings, and much, much more. Best of all, it's completely FREE!
---
There are currently 35 users online!
---

Read All About It!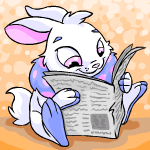 Neopets Classic Beta! The Neopets Classic Beta launch is almost here! Registration will be closed at an undetermined date to control the size of the beta so if you want to be able to enjoy all the beta has to offer be sure to register as soon as possible!
New (old) Neopian Auctions! If you've been itching to outbid other users on piles of dung then boy do we have good news for you! The New Neopian Auciton House is open for business! You can head on over to your inventory to auction off an item, or head on over to see the auctioneer himself to place a top bid!



None! :-(


We have a Calendar!
Click here to see what's going on!

---